Electronic files in Advantage Customs
Document management with the eAkte
With the electronic document management (eAkte) in Advantage Customs, you can archive all necessary customs documents easily and securely. Fast and location-independent access, search capabilities, and lower document management costs are just some of the benefits of eAkte.
How does document management work with eAkte?
With the eAkte, any customs transaction in our Customs Software Advantage Customs can be assigned any documents. The documents (e.g. binding tariff information, photos, samples, etc.) are stored centrally on a server.
Drag& Drop File Management
To add files, drag and drop them into the document set. If you want to edit files, you can also drag them out of the folder via drag and drop and copy them to the desktop or to another location.
Documents in the cloud
The e-files are stored on the server where Advantage Customs is operated. As an ASP customer, you use the dbh data center as a cloud for your documents in Bremen. This is where the protection and security of your data is ensured. This allows you to access your documents quickly and securely from anywhere in the world.
Add or link files
You decide whether you want to upload a file directly to the eAkte or just create a link to a file. With a link, it should be remembered that all parties can change the origin file directly – if they are allowed to access the directory.
Add, delete, edit, and annotate files
The most important functions for adding, deleting and editing files and comments can be easily accessed from the context menu (right mouse button).
Add comments to files – right when you add the file or later from the context menu. Each file automatically logs the creator's user name and the date of the create.
Transparent processes
Each document stores the user name, date, and optional comments. This ensures that the processes remain comprehensible for all parties involved.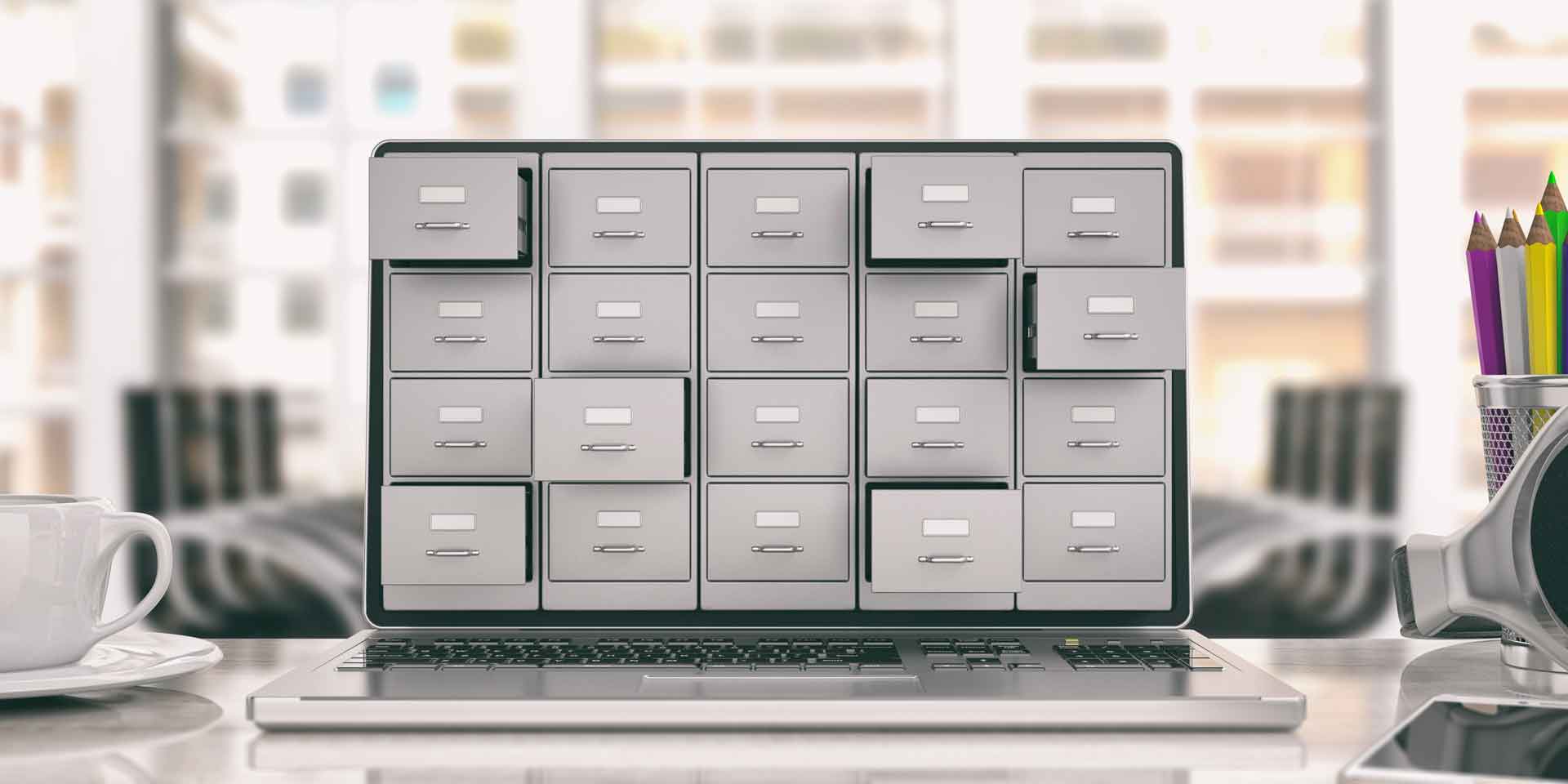 Benefits with the eAkte
Central access to all files from Advantage Customs
Storage of any number of documents
Support for all file formats (PDF, e-mail, etc.)
Reliable data security (when operating in the dbh data center)
Simple and intuitive operation
Quick find of the files via direct link per operation
Your contact to our sales department
Your contact to the dbh sales department
+49 421 30902-700 or sales@dbh.de
You are interested in our products and consulting or need help with your dbh software? Our sales team will advise you to find the perfect solution for your company.