Versansoftware: All package delivery service providers
Interface between IT systems and CEP service providers
The shipping system is used as a link between the individual IT systems and helps to make the entire shipping process more efficient and transparent by channelling the data. It controls the affected internal and external communication. This means between individual divisions, customers as well as CEP and transport service providers.
With Advantage Delivery, dbh Logistics IT AG supplies a carrier-neutral shipping systemthat meets the requirements of modern shipping logistics and connects all process participants with each other.
Advantage Delivery is a mutlicarrier shipping software: The shipping process will be bundled in just one application for all shipping service providers used – from shipping preparation to transport label printing to track & trace.
FOCUS ON THE WHOLE PROCESS
Advantage Delivery takes carrier-specific requirements into account, performs validations, detects missing or erroneous information, and references them in a field-related way. Whether integrated into the packing process or to take over already packed orders, the printing of customizable labels as well as additional, customizable labels and documents can be done centrally via Advantage Delivery – also as fully automated Integration (Blackbox).
OPTIMAL TRANSPORT SERVICE PROVIDER
Not every shipping process is the same. Does the package have a specific dimension or does it require a specific service? The Advantage Delivery ServiceFinder allows you to select the optimal transport service provider quickly and easily. The right service providers are displayed at the best price for this transit case via selectable filter criteria and can be selected.
Info: CEP Service Provider
KEP service providers are generally defined as logistics and postal companies that offer courier, express and parcel services. CEP services differ from other markets, inter alia, in terms of the weight and volume of shipment criteria, the speed of dispatch and the services offered.
KEP service providers specify the form of data communication via their software. The challenge: Every CEP service provider has developed its own standards and interfaces. Advantage Delivery bundles the different interfaces in one software and thus simplifies the system integration of different CEP service providers.
Supported KEP Service Providers
As multicarrier shipping software, Advantage Delivery supports a number of transport service providers. With our solution, we are able to address the different interfaces with only one interface. A selection of supported transport service providers can be found here:
Ceva
Cosi Steel Logistics
Dachser
DB Schenker
DHL Express
DHL Package
Dpd
DSV Air & Sea
Emons
Fedex
Gls
Hellmann
Kuehne + Nagel
Logwin
Panalpina
Red Line
Rhenus
Streck
Tnt
Transland
Trans-o-flex
Ups
Our shipping software in use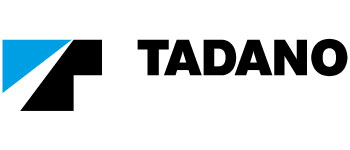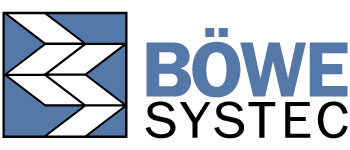 Your contact to our sales department
Your contact to the dbh sales department
+49 421 30902-700 or sales@dbh.de
Do you use one of our products and need support? Our support team will be happy to advise you.