Efficient exchange of business data with our EDI platform
Business processes depend on speed, efficiency and cost structure. The electronic exchange of data (EDI) opens up a wide range of optimization possibilities – only senders and receivers do not usually use the same protocol, data exchange format or file structure. Data quality is a key factor.
dbh offers you a professional solution for this: Advantage Data Exchange serves as a communication platform for exchanging business data with all your customers, suppliers and partners. You benefit from all the advantages of electronic data exchange without having to install extensive EDI hardware and software in your company and without having to build up your own EDI know-how. The solution can also serve as a data hub between your internal IT systems and/or locations and can be integrated into your business processes as a pre-/after system. Data can be easily and quickly also made available to inventory management or ERP systems
Benefits of Advantage Archive
Secure internal and external electronic communication in real time – with only one connection
Communication via all common protocols from AS2 via e-mail and http(s) to SAP, sftp and X.400
Processing of all common message formats such as EDIFACT, ODETTE, ANSI, VDA, ZUGPFeRD and many more
No need for own converter software and trained personnel
24/7 data center including monitoring,logging and archiving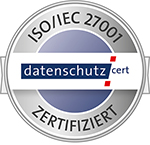 Receive or send data regardless of EDI protocol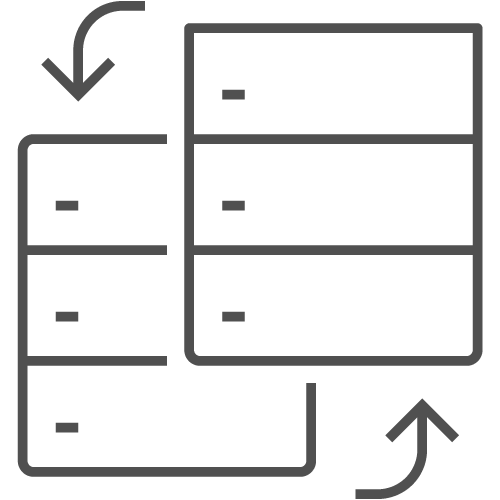 Put the routing, i.e. the data transfer, in our hands. With a single connection to the dbh data center, you can reach any receiver or be reached by any sender, regardless of which EDI protocol is used. Advantage Data Exchange supports all modern technologies and data formats in data exchange. New partners can be connected to the platform quickly and cost-effectively without any technical effort on your part.
Our high-performance servers in the in-house data center are available for fully automatic, secure data exchange. All connections are monitored by our technical team, so that immediate action can be taken in the event of a fault.
Data conversion: Data format and structure no longer matter
With Advantage Data Exchange, neither senders nor recipients need to make adjustments to their data format. Converting to the target format desired by the recipient is a fundamental function of our solution.
It is also possible to customize the message structure (mapping), replace, sort, collect and reference data via our powerful Advantage Data Exchange. Electronic interaction can't be easier for you!
Your contact to our sales department
Your contact to the dbh sales department
+49 421 30902-700 or sales@dbh.de
You are interested in our products and consulting or need help with your dbh software? Our sales team will advise you to find the perfect solution for your company.