Software for inland ports and hinterland connections
portos software for the port industry
portos von dbh is the software series for port management and hinterland connectivity. The various modules cover almost all logistics functions in and around the port. From the request to scheduling and service delivery to invoicing, Advantage portos supports ports, handling companies and storage companies in the execution of their tasks.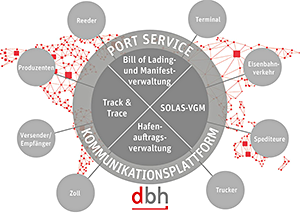 PortService
Use PortService as a central communication tool for easy networking with your partners in the port environment. Integrate new partners into your Suppy Chain cost-effectively and quickly. Benefit from high data quality, interface-independent communication and a scalable system.
portos modules for the highest requirements
portos supports port operators in all areas relating to port management and hinterland connectivity. From rail connections to the port administration to the video gate, we offer you the right solution.
portos Bahn
The system for e.g. port terminals, freight centres, freight forwarders or larger works stations to handle rail transport and to maintain extensive communication with railway undertakings (EVU).
The system for medium-sized and small ports, i.e. terminals with a capacity of 200,000 to about 10 million tonnes per year.
portos Videogate
Your software connection between the hardware equipment for the automatic detection of train/wagon and truck license plate and their load carriers (e.g. BIC code, ILU code or dangerous goods identification) and commercial-logistical application programs.
Are you interested in portos?
Use our contact form and our sales department will get back to you as soon as possible.
SOLAS-VGM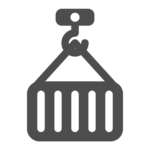 We offer various solutions for the worldwide transmission of the VGM to the shipowners – from direct connection of any scale to data transmission via interface to Excel upload and web frontend.
Customers who benefit from our products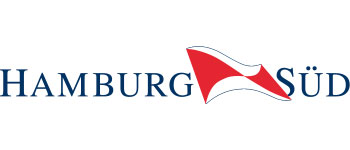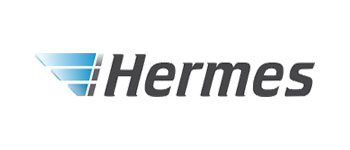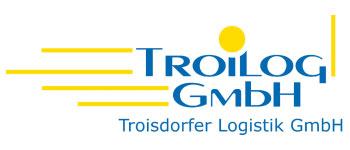 Sie nutzen eines unserer Produkte und benötigen Unterstützung? Unser Support-Team berät Sie gerne.