Customs and foreign trade and shipping with SAP
SAP plug-ins and extensions
As an SAP service partner, we offer solutions and services that allow you to expand your SAP system with customs and other foreign trade-related topics. Our extensions (plug-ins) for SAP are easy to integrate and use relevant features of our proven products, such as
Advantage Customs
and
Advantage Compliance
.
Our SAP plug-ins are SAP HANA ready! This means that you can already benefit from the fast database technology and continue to use the convenience of our solutions.
Certified SAP Service Partner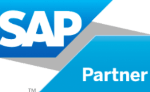 dbh is an SAP service partner with extensive know-how in the field of foreign trade, customs and transport logistics. Added to this is a broad portfolio of plug-ins for all customs processes – easy to implement and proven by our customers.
Are you interested? Get advice
Get your SAP ready for foreign trade with plug-ins from dbh
Import and export of goods
With the SAP Plug-In ATLAS Export/AES and ATLAS Import, you can process the electronic processing of exports and imports automatically.
Create customs-relevant documents (e.g. EUR1, certificate of origin, etc.) with free-text information through the SAP Extension Document Monitor. Also, control messages and review and print documents about customs operations.
Warenursprung & Präferenzen
The Wup Plug-in allows you to monitor inbound and outbound vendor declarations and create work folders to transfer to Advantage Compliance Präferenzmanagement. Status messages are displayed in your SAP ERP.
Checking your business contacts against existing sanction lists The SAP Extension Compliance Penalty List Check can be easily implemented. Extensive master data batch checks in the area of SAP HR and other departments are also possible.
Via the extension or the plug-in export control for SAP, business objects, such as SD orders or MM orders, are checked synchronously or asynchronously and, if necessary, blocked. Follow-up functions can also be prevented.
With the SAP Plug-In Import, you can map all processes from inbound delivery to posting and release directly in SAP with the support of Advantage Customs.
With the sub-in classification monitor and automatically transmit materials for determining the correct product number. Changes in the content in Advantage Compliance are automatically taken into account.
For the management of proof of documents for intra-Community deliveries, we offer the SAP extension access to confirmation of receipt, which makes administration and monitoring audit-proof and convenient.
For the automatic check of the VAT ID in SAP of your trading partners, the software extension compares your stored data with the data registered in the entrepreneur file of the respective EU Member State.
With the Shipping plug-in for SAP, you can easily tie up different transport service providers to your system. The dbh SAP plug-in includes the interface for data transmission to the Shipping software Advantage Delivery.
With the EMCS for SAP plug-in, you can manage the transport of excise goods under tax suspension. The range ranges from manual input to fully automated process processing.
Sie nutzen eines unserer Produkte und benötigen Unterstützung? Unser Support-Team berät Sie gerne.