Anyone who exports – even if only within the European Union – faces a complex export control process. Companies need to check whether there are licensing requirements or whether there is knowledge of a potentially critical end-use of the goods. It is also necessary to check whether embargoes are in place against the recipient country or whether the recipients are on a sanctions list.
There are far more regulations and laws to be complied with than initially appears to be the case. To ensure that you don't lose track, we've developed Advantage Compliance Export Control.
With our export control software, you can automate, log and archive the audit of the different goods lists, approval requirements and embargo lists.
Export Control Functions
Examination of existing embargoes (total, partial, arms embargoes)
Goods control by purpose (EC dual-use regulation, national export list)
Testing of end-use (armaments, weapons)
Documentation of inspections and results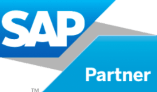 SAP and ERP Integration
dbh Plug-Ins für SAP sind Softwareerweiterungen, mit denen Sie Ihr SAP-System ganz einfach um Module, wie beispielsweise Sanktionslistenprüfung, Exportkontrolle, Tarifierung, US-Re-Exportkontrolle, ergänzen können. Und Ihr Vorteil: dbh SAP Plug-Ins sind bereits für SAP S4/HANA ausgelegt.
Andere ERP-Systeme (Warenwirtschaftssysteme) können ebenfalls durch die Module von Advantage Customs erweitert werden.
Goods control not only for weapons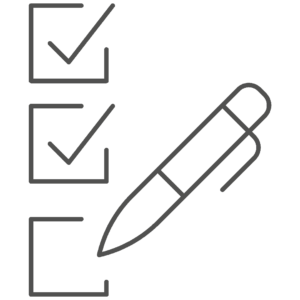 Just because no weapons are supplied does not exempt them from the control of goods. The military usability of the goods is crucial. It becomes critical for goods in the category "dual-use goods". These are goods which, in addition to their original purpose, can be used for 'critical end-use', namely military purposes. This is often the case with spare parts such as special seals, pumps or hydraulic parts.
The risk of making a mistake here is particularly high. For this reason, export control can also be a time-consuming challenge for companies that export supposedly simple goods or expand their business.
Keep track
Advantage Compliance checks whether there is an embargo or whether the trade in goods is linked to special permits. The software compares item data or shipments with the applicable regulations. If there is a trade ban, corresponding feedback/warnings are generated and, if necessary, the further process is automatically stopped. If approvals are required, a notice will be issued.
Your contact to our sales department
Your contact to the dbh sales department
+49 421 30902-700 or sales@dbh.de
Do you use one of our products and need support? Our support team will be happy to advise you.