Cloud Hosting vom Profi für mehr Wettbewerbsfähigkeit
Für Unternehmen spielt eine effiziente Informationstechnologie eine signifikante Rolle für die Wettbewerbsfähigkeit. Als Folge davon haben IT-Organisationen ein enorm großes Spektrum an Aufgaben zu bewältigen. Inmitten komplexer Systemarchitekturen und Technologien müssen sie wachsenden Anforderungen an stetige Verfügbarkeit, Sicherheit und Performance gerecht werden. Und gleichzeitig noch so flexibel sein, um sich schnell auf neue Unternehmensziele und regulatorische Anforderungen auszurichten.
Tailor-made hosting solutions
Advantage Hosting allows you to outsource software and IT infrastructure to the dbh cloud. The stationary and especially increasingly mobile users then use their solutions via public and secure Internet connections or alternatively via a dedicated connection to the dbh data center.
dbh Managed Services. Begleiter auf dem Weg in die Digitalisierung
dbh Managed Services bringen Ihnen die Flexibilität, die Sie für die Digitalisierung benötigen.
Unser Spektrum reicht von revisionssicherer Dokumentenarchivierung, EDI-Clearing und elektronischer Rechnungseingangsverarbeitung über den Betrieb einzelner Anwendungen in unserem Rechenzentrum bis zum kompletten Outsourcing Ihrer IT-Infrastruktur.
Sie entscheiden, in welchem Umfang Sie IT-Themen delegieren möchten. Wir schnüren für Sie Service-Pakete, die ganz auf Ihre individuellen Bedürfnisse zugeschnitten sind.
Profitieren Sie vom dbh IT-Management
Die Experten von dbh mit tiefem Know-how in IT und Logistik garantieren Ihnen neben Hochverfügbarkeit und Datensicherheit mit Schutz vor unerlaubtem Zugriff auch erstklassige Beratung und Unterstützung. Sichern Sie sich mit einer zuverlässigen und kostengünstigen IT-Betreuung langfristig einen Wettbewerbsvorteil:
Konzentration auf das Kerngeschäft
Risikotransfer durch klar definierte Leistungsvereinbarungen
Keine hohen Investitionen mehr in neue IT-Technologie und -Sicherheit
Sicher planbare Kosten für Betrieb, Support und Wartung
Professioneller Betrieb, Support und Wartung durch dbh Spezialisten
Reduzierte Komplexität Ihrer IT-Organisation
Reduktion von Personenabhängigkeiten
Flexible und schnelle Anpassung an geänderte Bedürfnisse
Cloud and Managed Services news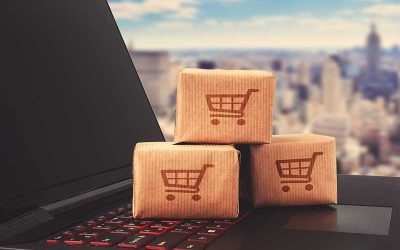 E-commerce has fundamentally changed retail. New suppliers from third countries are constantly offering their goods in the European Union. So far, these dealers have benefited from exemption limits for small shipments, because special tax exemption limits apply to...
You are interested in our products?
Contact our sales department directly
+49 421 30902-700 or
sales@dbh.de
Sie nutzen eines unserer Produkte und benötigen Unterstützung? Unser Support-Team berät Sie gerne.