With the portos Hafenmeister you have a solution to efficiently handle the public tasks in the inland port. It does not matter whether the tasks in the area of the port office or private sector are organized. Especially for small and medium-sized ports with a capacity of 200,000 to 10 million tonnes per year, the portos port master is a simplification for carrying out the tasks. Port customers can gain access to the system and enter ship registrations and port orders independently.
The main functions of the Hafenmeister module are:
Ship registration
Location disposition
Status information on ship and cargo
Port order
Fee and performance settlement
Reporting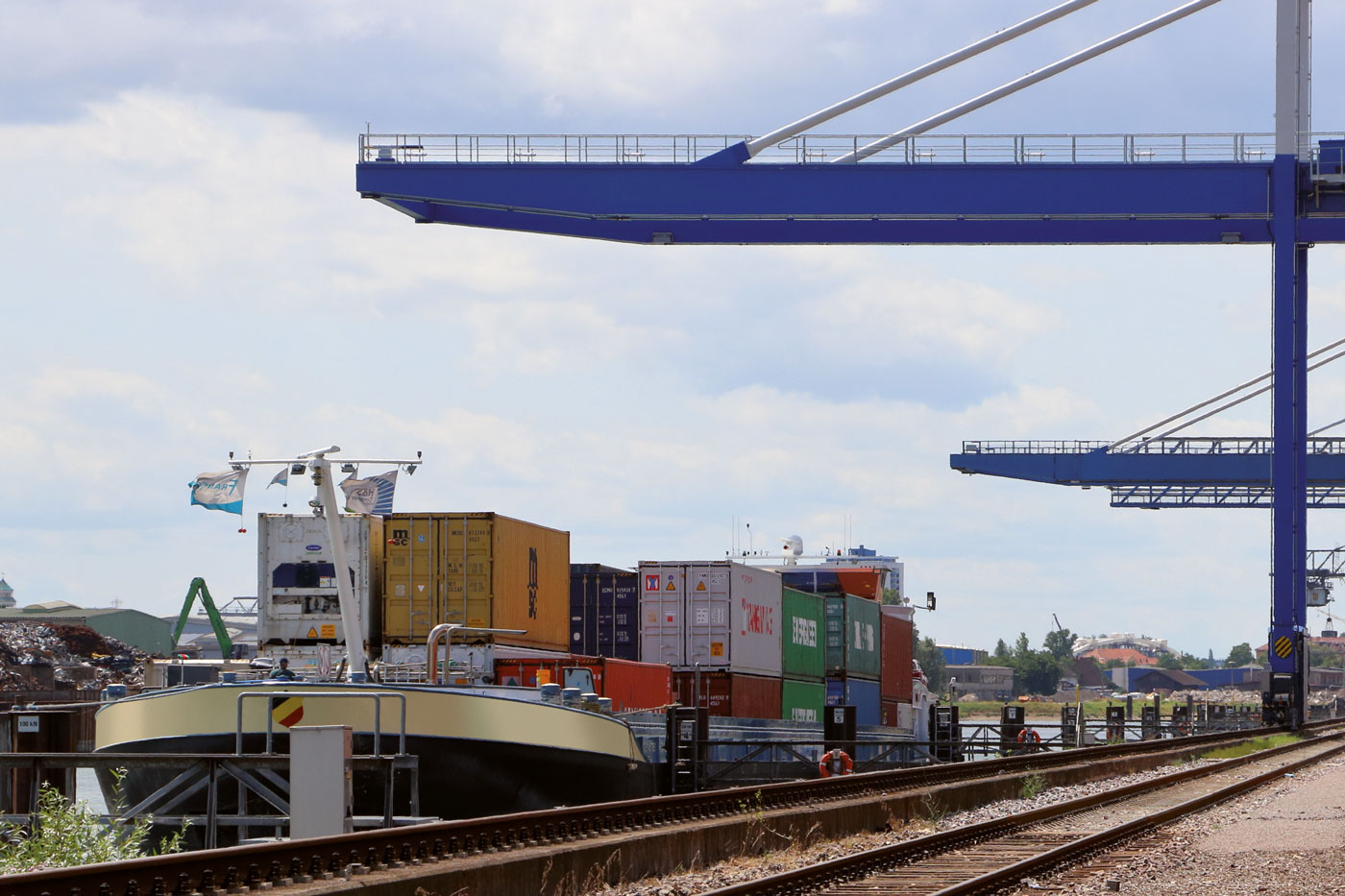 Advantages of portos Hafenmeister
Administrative processes are significantly accelerated with porto's harbour master. The fee calculator handles standard operations in the shortest possible time and ensures that nothing remains uncalculated.
Higher-level services, port customers and security authorities expect up-to-date information. All relevant information is always available by documenting all operations. The system can also be used as a reliable port logbook.
portos Harbour Master in brief
Ship registration by phone, agent or internet
Service ordering electronically or conventionally
Location scheduling – locks, access channels and port card with time assignment
Equipment disposition – personnel, sick/reach stackers, tugs and electricity access
Service delivery – crane/handling services, re-recovery, tug service, mooring and energy/water supply
Billing – performance check/approval, single or collective invoice, electronic shipping, invoice outgoing book and interface FiBu
Reports – Automated for state statistical offices, standard reports available and individual reports easily created
Record ship registrations
Ships are registered with cargo and technical characteristics. This is done via Internet, e-mail, telephone, document or personal consultation. With mobile terminals, ship recoveries can be registered directly in the port. All ship movements are displayed tabularly and also on the electronic port map.
Dislocated berths
With portos harbour masters, the berths are dispatched and monitored. The disposition also includes infrastructure elements of the port, such as locks and access channels.
The dispatcher works with tabular inputs or directly in the graphical display. The current ship states are displayed differently in color. Plan data and historical data are easy to view.
Manage port orders
Small and medium-sized ports in particular often fulfil the functions of a terminal and receive corresponding port orders. In addition to equipment planning, these activities also require the recording and settlement of services. This includes, among other things, port money, crane times, handling services and other services such as recreation, tug service, mooring, land connection, etc.
The services are requested or ordered by the client electronically or conventionally from the Port Office. The harbour master confirms the orders after the scheduling of equipment and personnel and proposes suitable appointments. After completion, a feedback is provided in the system by the shift managers with the determined actual data. If authorized, the client can inform himself at any time about the status of the commissioned work
Settle port orders
portos Hafenmeister includes a billing program for convenient settlement of port orders. Here, the work done is first finally reviewed and then released for invoicing.
A monitoring program ensures that no performance is uncalculated. A correction of the approved services and thus the invoice is possible at any time.
portos Hafenmeister supports individual and collective invoices on a fixed month date. Electronic invoicing is also possible. After closing time (at the end of the day or billing month), the invoice outgoing book is printed. It is sent to the general ledger system, such as DATEV, via an interface, together with the corresponding invoices.
Automatic reporting
The reporting system automatically provides reports for the state and federal statistical offices. In addition to the standard evaluations provided, individual reports can be created particularly easily by transferring data to MS Excel.
Your contact to our sales department
Your contact to the dbh sales department
+49 421 30902-700 or sales@dbh.de
Do you use one of our products and need support? Our support team will be happy to advise you.