Zollabwicklung
In the local customs offices there are concepts for maintaining the operation of the service, so that there are currently no restrictions on customs clearance.
However, in order to ensure that the smoothest possible process is carried out, customs recommend that it is essential to continue to use approved simplifications.
An additional way of speeding up the process is the early declaration for temporary storage and early transmission of the customs declaration. The customs office then checks the declarations before the goods are actually presented, can clarify questions and note them accordingly if there are no complaints. As a rule, this leads to a faster release of the goods.
Special features in the field of medical materialsand materials as anaidüter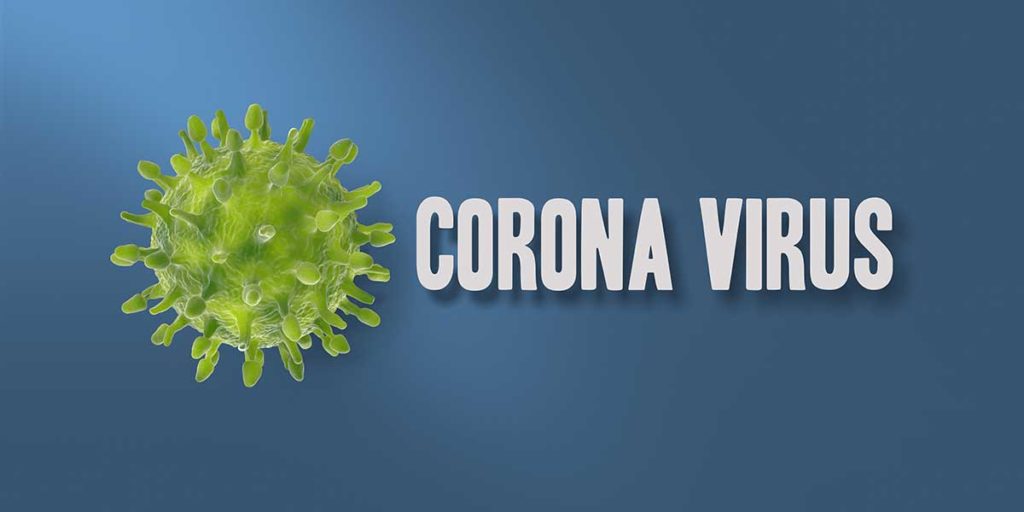 Due to the exceptional situation of the pandemic, the circle of importers has been opened beyond formally recognised organisations of welfare and civil protection:
Individuals, economic operators and governmental organisations involved in the fight against the pandemic may also import aid and apply for an exemption from tax. However, customs declarations are still required for the customs procedure of end-use using EU code C26 (COVID-19 relief goods). Economic operators who do not have an EORI number but urgently need it in the context of the Corona crisis for the handling of consignments (such as for the dispatch of auxiliary goods, protective suits, masks, gloves, medical products) can submit an urgent application. In view of the Corona pandemic, there is no guarantee.
The following conditions apply to the exemption from import duties:
Free deliveries (donations) to institutions entrusted with emergency medical care for Covid 19 risk groups (e.g. hospitals, nursing homes, medical practices, etc.)
Appropriate use (emergency medical care for Covid-19 risk groups)
No resale or other commercial use
Update 03.04.2020: Preliminaryüexemption from wasteöand VAT on imports of medical equipmentäandprotection equipmentüfrom non-EUäbuildings
On 03 April 2020, the Commission decided not to impose customs duties or VAT on imports of masks and protective equipment, test kits, ventilators and other medical equipment from third countries for a period of 6 months (with the possibility of renewal). This makes it financially easier to get the medical equipment that doctors, nurses and patients currently desperately need.
This measure is limited to imports
through or on behalf of the State organisation, including state bodies, public bodies and other bodies under public law or by or on behalf of organisations authorised by the competent authorities in the Member States.
through or on behalf of disaster relief agencies
To this end, Member States must provide the EU with a list of bodies authorised in each Member State (by 30 November 2020 at the latest). Refunds could, if necessary, also apply.
Export restrictions on protective equipment
In order to counteract a shortage of the need for protective equipment caused by the coronavirus, the Federal Ministry of Economic Affairs had prohibited exports to third countries and shipments to other EU Member States for certain protective equipment on 4 March. It was repealed and recast on 12 March.
With the lifting of the national regime export restrictions on 19 March 2020, deliveries in the EU's internal market are now again possible without authorisation.
Notwithstanding this, since 15 March 2020, EU licensing requirements for the export of medical protective equipment have been in place under Implementing Regulation (EU) 2020/402. This means that the export of protective equipment from the internal market to third countries is subject to authorisation. This applies to:
Protective goggles/visors
Face shields
Mouth-nose protection equipment
Protective clothing
Gloves
Applications for the export of appropriate protective equipment must be submitted in advance to the Federal Office for Economic Affairs and Export Control (BAFA).
Excluded from the authorisation requirement are, in accordance with Implementing Regulation (EU) 2020/426, exports of protective equipment to Norway, Iceland, Liechtenstein, Switzerland, as well as to the overseas countries and territories listed in Annex II to the Treaty on the Functioning of the European Union and exports to the Faroe Islands, Andorra, San Marino and Vatican City.
Further information on the export ban on medical protective equipment can be found on the BAFA website.