Real transport costs of a single shipping process are difficult to determine with the large number of transport service providers used, the complex tariff structures and the organization of shipping processes. This is exactly where the freight cost management module starts in the dispatch system of dbh Logistics IT AG.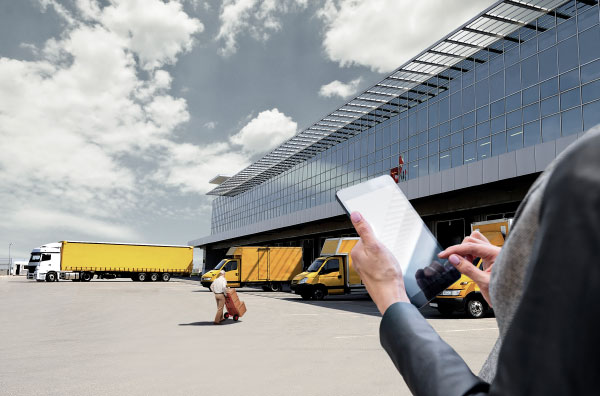 The transport costs for a shipment can be determined in advance up to the customer's door. On the basis of the stored freight tariffs, the consignor receives a clear overview of the transport and freight costscaused by the individual operation when selecting the forwarding agent or courier express or parcel service.
Knowing about actual expenses opens up great potential for savings. The cost composition can be controlled and the shipping structure adjusted. Incoming freight cost calculations can be checked without much effort, miscalculations can be detected and costs can be reduced. At the same time, freight cost management provides valid conclusions for determining the selling price.
dbh will present the Advantage Delivery shipping system and the associated freight cost management at LogiMAT Stuttgart from 19-21.02.2018 in Hall 8, Booth C68 and advise shippers on optimization options for their shipping processes.
About Advantage Delivery
With Advantage Delivery, dbh Logistics IT AG offers the opportunity to make the entire shipping process leaner and more transparent. Advantage Delivery bundles all used carriers and shipping-related activities in a central shipping system. From shipping preparation, label printing and automated customs declarations to carrier-specific data transmission, load end control and shipment tracking in the company's own design, to freight cost determination and quality controlling, Advantage Delivery offers shippers optimal conditions for more productive shipping processing. It does not matter with which systems data are exchanged. Integration into SAP ERP and S/4HANA is also easy thanks to special plug-ins.