Without them, nothing can be done in the Ports of Bremen: the Bremen Port Telematics (BHT). In the mid-1980s, the BHT was introduced in the ports of Bremen and Bremerhaven to simplify, standardise and inform port operators. For more than 30 years, the Bremen port telematics has been running in the data center of dbh – 365 days a year, 24 hours a day.
So it was time to migrate the ageing technology to a more modern platform and make it fit for the future. The decision was made to develop a new one based on the Java framework of dbh and with the integration of the communication and conversion platform OSIS (Open System Integration Server).
Objective and framework conditions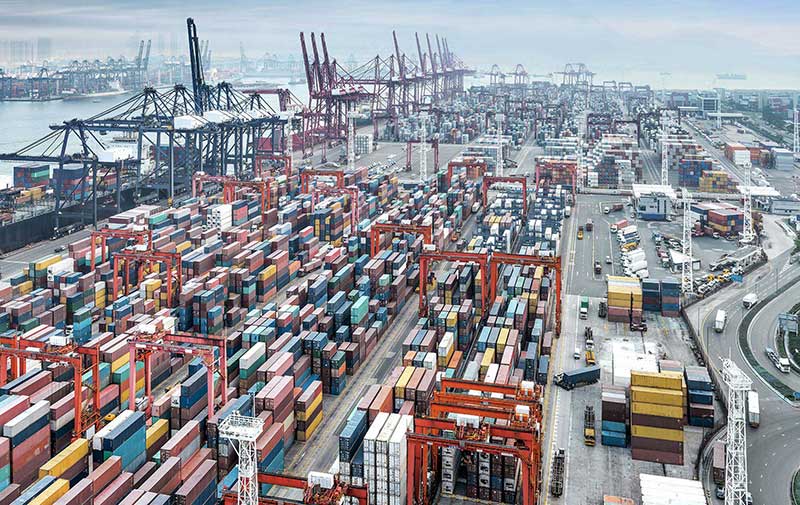 Since port telematics is essentially an interface-driven system, the top priority was not to allow any changes to be felt by the customer. The conversion from BHT 1.0 to BHT 2.0 required a maximum of two "port shifts" (16 hours). Not only a time challenge, because all existing port orders as well as master data had to be taken over 1:1.
The date of the release change was planned in detail in more than 100 individual steps. The activities of the migration phases were meticulously prepared and worked on again and again in several test runs at the level of detail, until the starting signal for the change was fired on October 3, 2014 at 8:00 a.m.
In total, approximately 100,000 active orders with 350,000 items were transferred during the migration, including 150,000 container, 75,000 vehicle and 125,000 general cargo positions. The move went exactly according to plan and was successfully completed within the announced maintenance window.
BHT 2.0: A successful changeover
The restart and the associated processing of the accrued messages could also be completed quickly and without incident. "After a long preparation, many technical, technical and administrative hurdles, it was possible to make a very complex topic look very easy in the end with team spirit, experience and competence," says Marco Molitor, CEO of dbh Logistics IT AG. "Without exaggerating, this is a milestone in the history of dbh – both in terms of scale and the very successful changeover."
Special thanks go to the companies EUROGATE, NTB, BLG, LESCHACO and Röhlig for their active support during the test phases in the run-up to and on the conversion day.
Project data BHT 2.0
With BHT 2.0, one of the last major systems has been migrated to the enterprise-wide Java technology platform. This not only means more uniformity for users, developers and operations, but also ensures better integration and more flexible applications of the systems among themselves.
– Project duration: > 3 years
– Project team: up to 20 employees in the meantime
– Project effort: > 18 person-years