Technical seminar "Goods origin and preferences"
In our three-part seminar series you will receive concentrated knowledge on the origin of goods, preferences, proofs of preference and authorisations.
Online seminar: Basics of product origin and preferences
Tariffs increase your costs and reduce your profit. Preferences can make exports and imports more cost-effective. This creates an important competitive advantage for you. The prerequisite for this is that you know the rules and deal with them correctly.
Light up the complexity of commodity origin and preferences in 3x 90 minutes. The technical seminar will provide you with necessary basic knowledge on topics such as "Made in Germany", preferential and non-preferential origins, the correct issuance of supplier declarations, movement certificates and permits. Examples from practice make it easier for you to get started on the subject.
We recommend participating in the complete seminar series. You will not only be rewarded with a comprehensive view of the topic in terms of content, but also in terms of price and save just under €50.00.
Of course, it is also possible to book individual parts.
Due to the current Corona situation, the seminars will take place online via the browser-based platform ClickMeeting.
We look forward to your registration!
Seminar content
Part 1 – Origin of goods and preferences
Types of origin of goods

Explanation of the rules of origin

Use of databases
Estimation Effort and Benefits
Part 2 – Proof of preference
Correctly issuing supplier declarations and checking for correctness
Movement certificate EUR.1, EUR-MED
Declaration of origin on the invoice
Registered exporter
Part 3 – Authorisation "Authorised exporter"
Benefits of the permit
Tasks of the Authorised Exporter
Creation of the work and organization instruction
Cost: 249€ plus 16% VAT when booking the entire seminar, for individual bookings 99€ per seminar part plus 16% VAT
Target audience
Clerks and department managers of customs, export/import, sales and purchasing departments
Registration Online seminar "Origin and Preferences"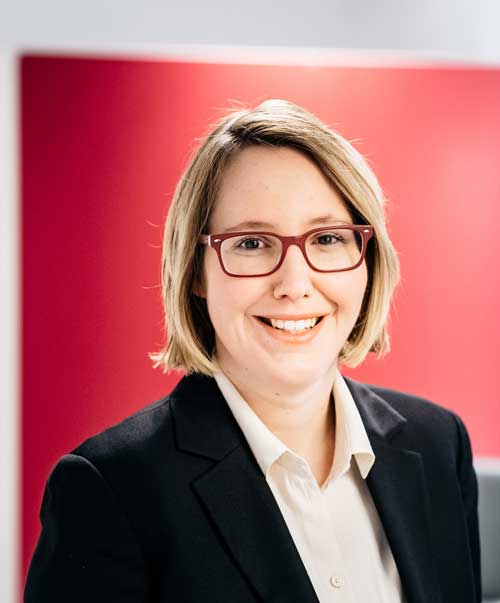 Corinna Tamminga
Consultant for Customs and Foreign Trade at dbh Logistics IT AG
For more than 19 years, Ms. Tamminga has been advising companies on issues such as preferential voting and export control.
Terms and conditions Of participation Specialist seminar goods origin and preferences
By registering, you acknowledge the terms and conditions. A binding registration is only possible if you receive a confirmation of registration by dbh by e-mail. Confirmation is usually made within 3 working days of registration in the order of the registrations received.
The participation fee per seminar is 99.00€ plus VAT. Sign up for all 3 parts of the seminar, the cost is 249.00€ plus Vat. The participation fee includes virtual participation in the webinar with question option, the PowerPoint presentation as a PDF file and a confirmation of participation. It is a software-independent basic seminar, i.e. only technical content is taught.
The participation fee will be charged after the event and will be payable immediately without deduction. If we cancel until two calendar weeks before the event, we charge a handling fee of 25%. If you cancel the event until one calendar week before the start of the seminar, half the seminar fee will be charged. In case of later cancellation or no-show, the full fee must be paid. Replacement participants can be placed at any time at any time. The dbh seminars are not AZAV certified. Educational vouchers from the employment agency cannot therefore be credited to our seminars.
The webinar will be broadcast live to your PC via the ClickMeeting platform. Since ClickMeeting is a browser-based platform, you need an internet-enabled computer/laptop/tablet, as well as a headset, headphones or speakers to participate in the seminar. You should use the latest official versions of Google Chrome, Mozilla Firefox, Safari, Edge, Yandex or Opera. Please carry out a system test in good time before the seminar in order to ensure a smooth running of the seminar. You will receive appropriate access links and data in good time before the seminar date. Our marketing team will be happy to assist you with tests before the seminar and will support you with problems even during the seminar.
We reserve the right to summarize or change dates. In the event that the seminar has to be cancelled for important reasons (e.g. illness of the speaker), there is no participation fee. Other claims cannot be asserted in principle.
Sie nutzen eines unserer Produkte und benötigen Unterstützung? Unser Support-Team berät Sie gerne.