On December 12th, a very special evening will take place in Bremen: 800 needy people from Bremen are invited to a Christmas feast. The evening is organized by the Bremen Red Cross and the ÖVB Arena. As last year, dbh Logistics IT AG from Bremen has decided to forgo Christmas presents. For this, dbh supports "Your Feast" with the donation of 100 sleeping bags and 100 isomats.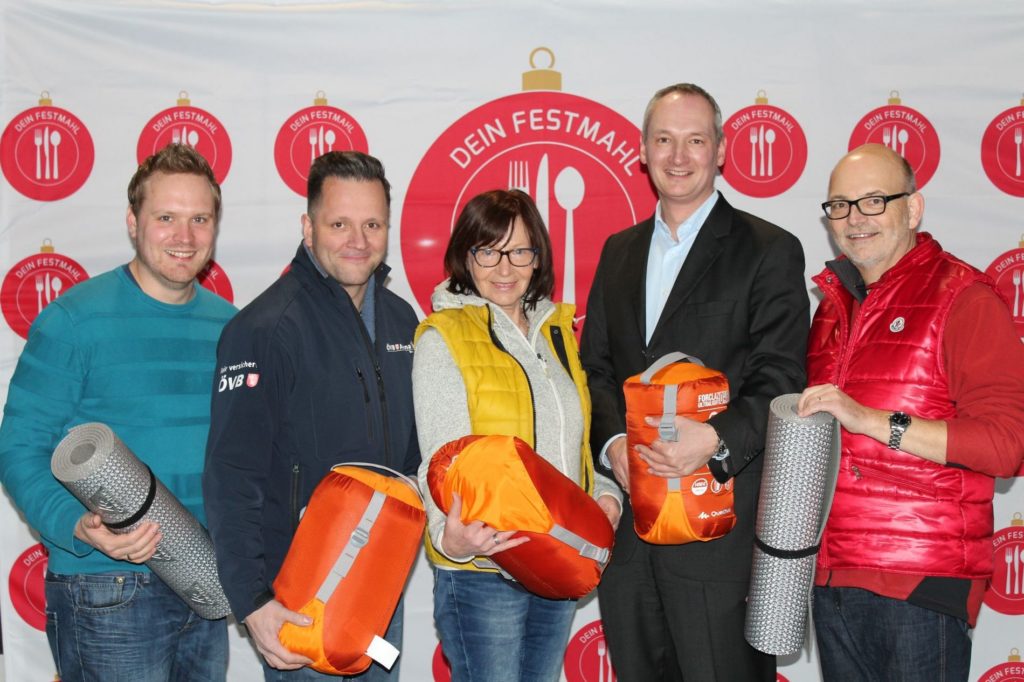 "We are pleased that we can support your feast with our donation and that the help will reach those who need it directly," explains Marco Molitor, CEO of dbh Logistics IT AG.
"Your Feast" is a Christmas evening for 800 needy people from Bremen and the surrounding area. At festively laid tables, guests are served directly at the table by celebrities from a wide variety of areas. Afterwards there is a show program with music, comedy and magic. In addition to dbh, many other supporters are on board: Semino Rossi, Flo Mega, Linda Hesse, Malte Völz, Yared Dibaba, Frank Baumann and Mayor Carsten Sieling as patrons.
During the evening, guests have the opportunity to take advantage of numerous offers: there is, among other things, a hairdressing team, a clothing and toy exchange. In addition, social educators are available for consultations, doctors and dentists for check-ups.
More information about "Your Feast" can be found at www.dein-festmahl.de