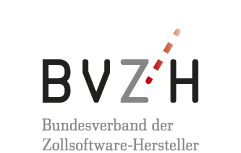 Since October 2013, Germany has been enriched by one institution: The FederalAssociation of Customs Software Manufacturers(BVZH) was officially founded with the signing of the social contract. The purpose of the company is the professional representation of software providers and software manufacturers in the field of foreign trade and logistics in Germany – in particular of producers for solutions for electronic customs clearance. Founding members are reputable manufacturers of customs software in Germany, namely AEB GmbH, DAKOSY Datenkommunikationssysteme AG, dbh Logistics IT AG, Kewill GmbH, Riege Software International GmbH, TIA innovations GmbH and znet group GmbH.
The association aims to achieve better results in the requirements of the customs administration and implementation in the commercial enterprises with a lively exchange of information.
The founding member dbh Logistics IT AG (dbh), manufacturer of the customs software Advantage Customs, is convinced: "An ever-increasing proportion of customs processes are represented via business processes stored in software. The members of the association represent the majority of all commercial enterprises involved in foreign trade through their customers. The association will help to improve the customs processes in the companies," says Martin de Vries, Head of Customs Solutions.