With Advantage Customs and SAP
Create, manage, and send confirmation of receipt
We have our customs software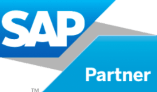 Extend Customs adds a feature that allows you to easily create, send, manage, and admonish receipts. Depending on your requirements, we provide you with the function as a SAP plug-in or interface for integration into your system landscape.
Functionality
Entry confirmations can be generated directly from Advantage Customs or SAP.
For each manually collected or generated data, a PDF document (GB document) is created for delivery to the recipient.
This PDF document contains the data of the shipment (sender, customer, date, goods data) the frame data of the transaction (operation number, date, recipient e-mail address,…).
Your benefits
Compliance with the statutory proof obligations (UStD) including VAT ID verification
Transparent status display
Full integration with Advantage Customs or SAP
High flexibility with regard to pre-documents
Audit-proof document storage
Accelerated processing at the customer's
Automating processes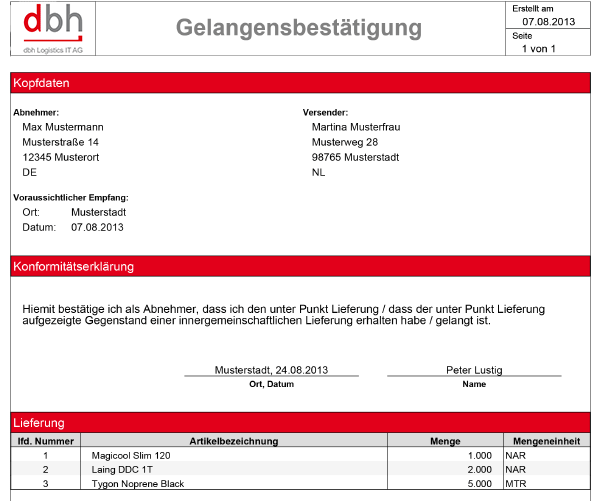 By using e-mail and the GB portal, you can automate and simplify your processes.
A confirmation request will be sent to the recipient by e-mail. The mail contains:
a link to the GB portal ("Quick-Link") where the customer confirms or refuses to enter,
information on framework data and the call for confirmation.
The receipt document can be downloaded via the Quick link in the entry confirmation portal.
VAT ID check
Our additional function to ensure that you continue to comply with the requirements for VAT-exempt intra-Community deliveries:
Daily task check
Simple VAT ID queries via the database of the Federal Central Tax Office (BZSt) of all foreign VAT Ids
Presentation of requests and responses in the receipt process
Archiving of electronically acknowledged results for confirmation of entry
Search function and status tracking
Change history
Full flexibility – no matter if individual or collective confirmation
It is up to you whether you wish to submit confirmations for each transport individually or to submit quarterly summary confirmations. The legislator accepts both options.
VAT ID No. Testing
Creating entry confirmations
Management and monitoring of entry confirmations
Reading in-depth confirmations
Status management and status tracking
Adjustable reminder functions for unconfirmed entry confirmations
Master data management of business partners
Multilingual capability (German, English, French, other languages on request)
Production of individual or collective confirmations
Archiving of electronically acknowledged receipts
Search and print function
Is a confirmation of entry mandatory?
The confirmation of entry (GB) came after intensive discussions and a change in the VAT Implementation Ordinance (in accordance with Section 17a UStDV), as of 01.10.2013. Since then, confirmations of entry are regarded, among other things, as proof of all modes of transport. And there is no question of dealing with the obligation to provide proof of VAT exemption for intra-European transport.
Background knowledge for confirmation of entry
The confirmation of entry was introduced on 01.01.2012 and was intended to replace the existing proof. However, there were numerous protests from the business community, which led to a new regulation of the controversial version of the underlying VAT implementing regulation. Since the cut-off date, 01.10.2013, the confirmation of entry has been regarded as proof of all modes of transport in the case of intra-Community deliveries. Alternatively, proofs are possible if third parties, such as freight forwarders, are involved in the transport process.
Your contact to our sales department
Your contact to the dbh sales department
+49 421 30902-700 or sales@dbh.de
You are interested in our products and consulting or need help with your dbh software? Our sales team will advise you to find the perfect solution for your company.