Pre-registration in the European Union
Since January 2011, transport companies have been required by EU Regulation (VO (EC) 648/2005) to declare goods under customs law before they are sent to the customs territory of the European Union. The purpose of this Regulation is to make it possible to better identify goods at risk in advance. The challenge in implementing this Regulation was that all EU Member States have their own interfaces and therefore a total of 27 different software solutions for several different messages are required to receive the messages.
Goods pre-registration: Uniform processing, user-friendly operation
Advantage Pre-Declaration communicates with most European systems via interfaces. This provides a user-friendly solution for shipowners, airlines, truck companies, brokers/agents and forwarding agents to create and ship the pre-declaration (also known as the Pre-Declaration or "Entry Summary Declaration") in the required country-specific format.
Messages supported:
Input and output SumA (ENS and EXS)
Diversion Requests
Arrival Notifications
Automating import
With our container tracking, we make importing goods even easier for you. Thanks to this convenience function in our customs software, the container status information can be transmitted directly and automatically to the German customs system ATLAS. This avoids delays in the import process.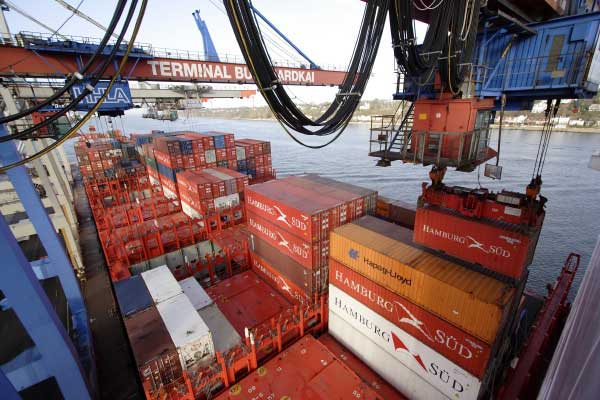 Advantage Pre-Declaration in action
Hamburg Süd relies on Advantage Pre-Declaration for pre-registration. Find out how our solution simplifies summary incoming and outgoing messages across Europe.
Your contact to our sales department
Your contact to the dbh sales department
+49 421 30902-700 or sales@dbh.de
You are interested in our products and consulting or need help with your dbh software? Our sales team will advise you to find the perfect solution for your company.