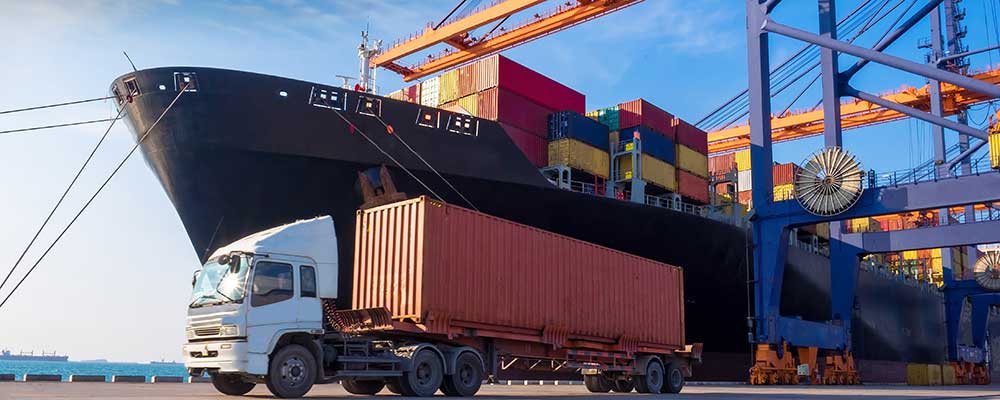 Webinar forwarding software
Freight forwarders always face the challenge of moving goods from A to B quickly and efficiently. This means that the processes in the forwarding company must be just as fast and efficient. In addition, customers want to know where exactly their goods are and when they will arrive.
Many manual steps and different data sources increase the time and are at the expense of quality. In our compact webinar we show you how our freight forwarding software CARGO ONLINE can simplify your daily work.
Find out
how easy and fast it is with dbh to handle sea and air freight, from the offer to the order entry to the settlement
how to keep the perfect overview of all orders, their status and due dates… and this also in the case of holiday and illness representatives
such as workflows and an electronic document folder ensure maximum support for order processing
how you keep an eye on the history of your shipment for all transport stages, including planned and actual times, at any time and from anywhere – and your customers
Target group: Freight forwarders and logisticians with a focus on sea and/or air freight
Number of participants: max. 5 participants
"*" indicates required fields
Eligibility requirements You need an internet-enabled PC/laptop and a phone. A link to the TeamViewer website or download of the software and the access data for the conference call can be obtained with the registration confirmation.
Note: Participation requires the installation of the TeamViewer software or access to the corresponding website. A guide will be provided free of charge with the registration confirmation. Please ensure that you install it on your PC/laptop in good time before starting the seminar or check if you have access to the one-time website mentioned.