The countdown is on, because the transport logistic in Munich will soon open its doors. From 09. the world's leading trade fair for logistics, mobility, IT and supply chain management will take place until 12 May 2017.
dbh has digitized processes in its luggage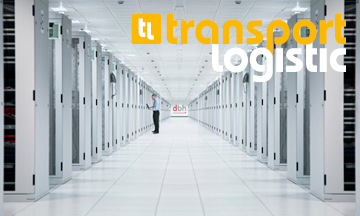 The Bremen-based software and consulting company dbh Logistics IT AG (dbh) is once again among the exhibitors. This year in hall B2, booth 423/524. The portfolio includes not only the proven solutions for transport management, customs and foreign trade, compliance management, SAP and the port industry. Because while everyone is talking about digitization, dbh implements it.
Revision-proof archiving at the click of a mouse
Under the name Advantage Archive, dbh now offers the possibility of audit-proof archiving. Users of the CARGO ONLINE forwarding software still benefit in particular from this. The transport management solution has been equipped with the new function via an interface. After completion of each order, the so-called eAkte with all documents and information worthy of retention is automatically archived audit-proof. It does not matter in the format in which the documents were created: Microsoft Word, PDF.
Since this year, the topic of audit security has been unavoidable for companies. The "Principles for the proper keeping and retention of books, records and documents in electronic form and data access" (GoBD) are now fully valid.
Electronic invoice management
Whether freight forwarding, industry and trade or port management – many companies still receive invoices that cannot be processed electronically. Those who want to digitise their processes should not ignore this item. Advantage Invoice Management digitizes invoice receipts and significantly optimizes them. The savings on the process cost side are the biggest advantage.
Connected to customer-specific systems, such as the ERP or financial accounting system, the entire processing process is accelerated. Manual passing on of invoices is avoided. From receipt of invoices and the automatic check of VAT in accordance with UStG Section 14 to the matching of invoices with associated orders and validation to invoice release, the entire workflow is digitized. Advantage Invoice Management users also benefit from audit-proof archiving using Advantage Archive from dbh.
Advice on site
During transport logistic, dbh is available for a personal conversation at the booth. Appointments can be arranged at any time under www.dbh.de/transport-logistic.
dbh Logistics IT AG at transport logistic, Hall B2, Booth 423/524, 09. until 12 May 2017, Munich Exhibition Centre