CODIS (Central Organising Dispatching and Information System) is the central communication platform for the organisation and handling of rail freight transport. As part of the Port Community System of dbh Logistics IT AG (dbh), CODIS is used by all surgeons and sales companies in the ports of Bremen, Bremerhaven and Wilhelmshaven.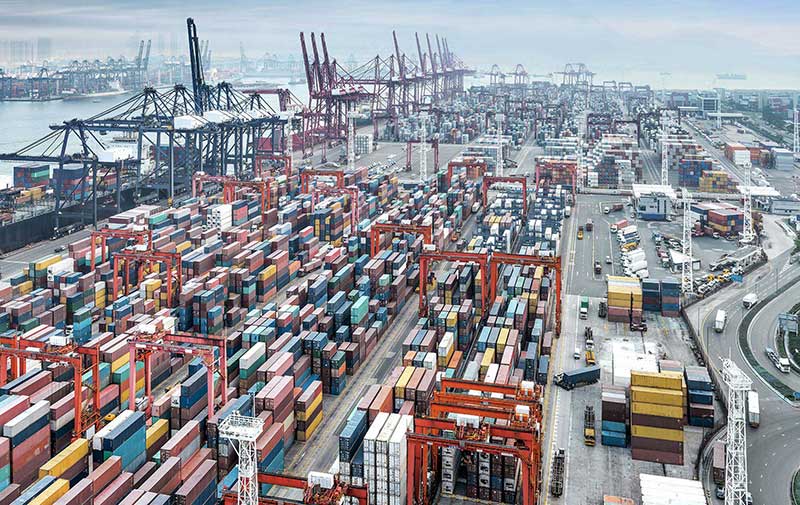 CoDIS, which was introduced in 2008, has now been successfully replaced by CODIS 2.0. Since the production takeover, all parties involved have been supplied via the new version of the platform. Incoming data will only be processed via the new interfaces and web interfaces.
With the release, the application interface was modernized and adapted to the dbh world. CODIS 2.0 also enables the integration of existing dbh applications from the Port Community System. In the same breath, usability was further optimised and existing processes expanded. The changeover to dbh's own Java framework also offers better opportunities for the continuous development of the railway application.
The takeover of production went smoothly and almost unnoticed for customers. As part of the changeover, there were no transport delays or failures of transport. "The first month of operation of CODIS 2.0 reflected the successful acquisition of production. August, the strongest month since the introduction of the electronic communication platform, was easily resolved. Thus, CODIS 2.0 passed the test of fire with bravur," says Holger Binieck, Project Manager in the Port Solutions division at dbh.
The renewed software organises the exchange of data in the context of rail freight transport at the various port locations. With CODIS 2.0, the Bremen ports and Wilhelmshaven now have an application at their disposal that meets the special requirements of a free port or sea customs port at the respective location.
dbh Logistics IT AG would like to thank all partners and customers for the support they received during the start of production.