Every day, several thousand container ships travel the world's oceans, some of which now have up to 19,000 standard containers (TEU) on board. Each container is packed with clothing or machine parts or sinks – and each container has its own individual goal, which it must achieve on time, without prejudice and provided with all necessary forms.
The United Arab Shipping Company (UASC) is one of the 20 largest container liner shipping companies in the world, operating almost 60 ships and has also commissioned 17 new container giants with space for 14,000 and 18,000 TEU respectively. The newest ship in the UASC fleet is the M.V. Barzan class A19 as one of the most environmentally friendly container ships in the world.
Global service around export and export
Founded in 1976 by the six Gulf Arab states of Bahrain, Iraq, Qatar, Kuwait, Saudi Arabia and the United Arab Emirates, the company has over 2,000 employees and has offices in more than 75 countries. UASC currently has five locations in Germany: Hamburg, Bremen, Düsseldorf, Frankfurt and Nuremberg. Nuremberg?
Exactly. Bavaria Perfect Shipping Services GmbH is based there and represents UASC as an agent in southern Germany. Bavaria was founded in 2003 and is an established logistics company that of course offers not only The UASC, but also all its customers worldwide service on land, sea and air. This includes all services relating to import and export, such as customs clearance and the preparation of the necessary documents.
However, the execution and management of cross-border transports often also means a lot of paperwork, in addition to different systems.
The data and service requirements vary depending on the country, client and shipment. In order to handle these processes centrally, effectively and transparently and to standardise the processes, Bavaria implemented the FREIGHT ONLINE forwarding software from dbh Logistics IT AG in 2014.
A conscious decision for a successful model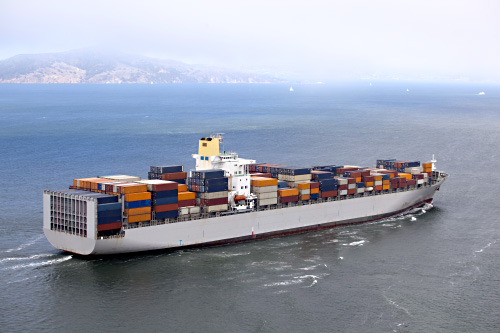 More than 3,500 users across Germany are already relying on dbh's proven software. CARGO ONLINE consists of basic modules for air, sea, land and warehouses, which can be combined as required and flexibly supplemented with additional functions. Connections for customs, compliance (compliance with applicable laws, guidelines and regulations), port handling or CRM (Customer Relationship Management) are already fully integrated.
A system for more transparency and data security
Bavaria Perfect Shipping Services GmbH, as an agent of UASC, is authorized, among other things, to create, print and ship original UASC documents.
Bavaria, like all agencies worldwide, is connected to the UASC's own program "TRUST". CARGO ONLINE Sea Freight is an absolutely reliable application for this. The database-oriented software package supports all daily routine tasks, such as order entry, the creation of bills of loading and other documents, up to invoicing with the transfer of data from the incoming and outgoing invoices to the financial accounting.
The Outlook mail system can also be integrated into CARGO ONLINE. For example, the software writes transport orders, takes over the loading circuit control, keeps Bavaria's forwarding book and, for example, establishes the connection to customs via the ATLAS module. For Bavaria, the direct connection to the Port Community Systems (PCS) in Bremen/Bremerhaven and Hamburg as well as in the western ports is another advantage.
"With the new, central software, we have significantly optimised our workflows. All data only needs to be entered once and can be used for all other procedures," says Gerhard Hoffmann, Managing Director of Bavaria Perfect Shipping Services GmbH. "This enables us to offer our customers improved processing, transparency and data security, greater flexibility and a uniformly high quality standard in all processes."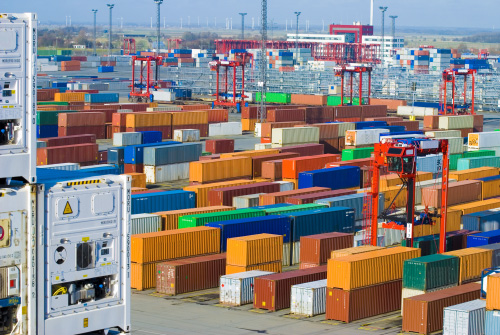 As an agent of UASC in particular, Bavaria is also required to keep up with the rapidly growing container shipping company in order to be able to meet the requirements in the future. In September 2014, UASC entered into an alliance with the Chinese shipping company CSCL (China Shipping Container Line) and the French shipping company CMA CGM. Both shipping companies are among the ten largest container shipping companies in the world. Under the name "Ocean Three" they now operate several routes between Asia, Europe and the USA together. With a total of around 150 ships, "Ocean Three" moves about 20 percent of all cargo between Europe and Asia. This makes it all the more important for Bavaria that all processes for UASC can be handled smoothly and transparently via software.