In principle, exports are free of restrictions, but according to foreign trade law and various EC regulations, numerous prohibitions and licensing requirements have to be observed. In particular, control of the export of risky and security-related goods, such as arms and armaments, will be carried out. You, as an entrepreneur, are obliged to carry out a product inspection. The test is carried out on the basis of specific lists of goods, in particular Part I of the export list and Annex I to the EC Regulation.
Automatically check business processes
It becomes critical when dealing with goods that fall under the category of dual-use goods. This refers to goods which, in addition to their original purpose, can be used for critical end-use, namely military purposes. These can be, for example, spare parts such as seals, pumps and hydraulic parts.
Export control with SAP and dbh
As an SAP user, a plug-in from dbh is available for export control. With this plug-in, your business processes in SAP that are relevant for export control can be checked automatically in the background. The result is displayed directly in SAP. The plug-in is a modular, easy-to-configure SAP extension that can be flexibly adapted to your needs. Optionally, you can also integrate an interface for classifying your goods.
Your benefits
All important rules available
Automated process sequences
Safe compliance
Avoidance of penalties
Fast induction of employees
Optionally integrable classification
Monitoring and documentation included
All tests and test results are recorded. These can be evaluated at any time via a monitor. Affected objects can be edited according to permission. Archiveable lists can be generated for documentation under special procedures or for auditing purposes.
Individual configuration
Which actions are triggered depending on the test result can be configured according to customer requirements. Reactions range from simple logging to sending e-mails or starting a workflow to blocking affected objects (master records, documents) in the SAP system.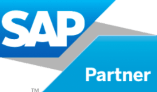 Secure Compliance Management with dbh
Export control features are provided through dbh Software Advantage Compliance. In addition to export control, it is also possible to screen sanctions lists (anti-terrorist lists). A plug-in for SAP is also available for this sedenitor list check. The current data set of the Federal Gazette is used for all tests.