Since January, the Bremen brand for forwarding software, TA-LOGISTIC, has been part of dbh Logistics IT AG. The software and consulting company has taken over all employees as well as the customer base and will continue to distribute the software in the future.
TA-LOGISTIC hat sich mit ihren IT-Lösungen für die See- und Luftfracht mit Funktionen im Landverkehr sowie Lager erfolgreich am Markt etabliert. "Die Geschäftsführer der TA-LOGISTIC Software GmbH, Werner Kiese und Michael Peter, haben aus Altersgründen nach einer passenden Nachfolgelösung für ihr Unternehmen und dabei vor allem nach einer langfristigen Perspektive für die Mitarbeiter gesucht", erklärt Marcus Stotijn, Bereichsleiter Forwarding Solutions bei der dbh Logistics IT, die Hintergründe. In den kommenden Monaten integriert dbh sowohl die Marke als auch das Team in den Bereich Forwarding Solutions. "Damit erweitern und stärken wir unser eigenes Portfolio und sowohl TA- als auch dbh-Kunden profitieren von Leistungen wie etwa ergänzende Software-, Hosting- und Hardware-Lösungen", betont Marcus Stotijn.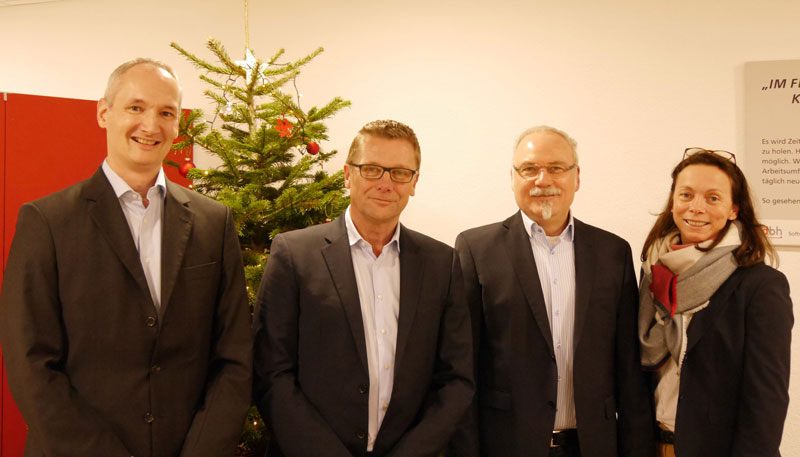 For the 13 employees and around 100 customers, there are hardly any noticeable changes in the operational business in the course of the acquisition: The location in the industrial area in Straubinger Straße will remain. Customers continue to receive all services in the usual quality, from development to maintenance to maintenance of the software. The managing directors also remain loyal to the company: Michael Peter supports the team around the Area Manager Forwarding Solutions in customer support. Werner Kiese accompanies the transition period and then provides advice.