There is still time until 31.12.2020 to conclude a free trade agreement between the EU and the UK (UK). Then the transition period for Brexitends. Boris Johnson continues to hold on to this date. It is not yet clear what will come next. Negotiations between the EU and the UK are still ongoing.
Negotiations so far between negotiators David Frost (UK) and Michael Barnier (EU) are seen as constructive. Three rounds of negotiations were held by videoconference in April and May. The results are to be fleshed out in July. Both parties to the negotiations agree to ratify an agreement before the end of 2020.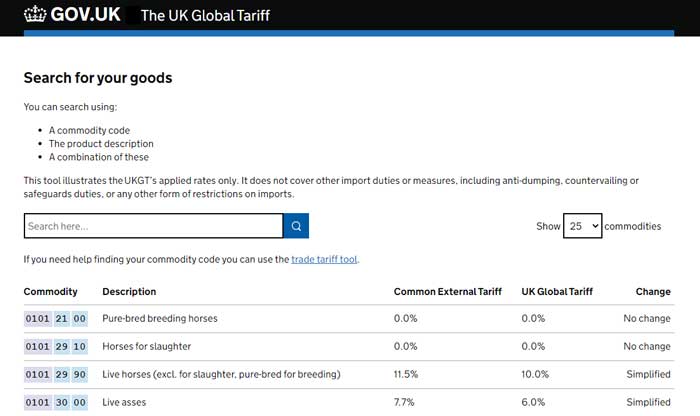 UK Global Tariff from 01 January 2021
Meanwhile, the UK government has released an online tool to review the UK Global Tariff's new tariffs. This then replaces the previous Common External Tariff.
If there is no agreement on free trade between the EU and the UK, these tariffs will apply to imports from the EU to the UK.
On the basis of the first 6 digits of the product number, the customs tariffs for the respective goods can be searched. Here you can find the online tool.