Brexit
Well prepared with dbh
On our topics page, we explain who is affected by brexite, what preparations you need to make and what the current status is.
The brexite is getting closer and closer. It will be finally completed as of 01 January 2021. Then new rules will apply to trade, travel and business between Britain and the EU.
You must prepare yourself so that your company meets the new requirements from 01 January 2021. dbh is your partner for a smooth transition.
Effects of brexite
The brexite will fundamentally change the trade in goods between Europe and Great Britain. The protracted negotiations have not yet been concluded. There are still great uncertainties as to how trading will be organised in the future. What is clear is that companies from all sectors must adapt to this new situation. No matter whether trade, e-commerce, industry, pharmaceuticals, freight forwarding or agriculture – changes will occur for all companies.
Whatever the outcome of the brexite negotiations, some things are already clear today: from January 2021, new customs regulations will apply to trade with Great Britain. As of 2021, a European EORI number is mandatory for imports and exports. If an agreement is reached, companies should be able to prove originating status. Otherwise, even with a possible trade agreement, a duty will be levied. Export and import bans on chemical products, waste and dual-use goods will apply to the UK from 2021. If there is no agreement, trade with the UK will be subject to tariffs.
Are you affected by the brexite?
Do you meet one or more of the following criteria?
We supply goods or provide services to the United Kingdom

We receive goods or services from Great Britain

We have UK materials or products in our supply chain

We have existing contracts with British contract partners
In my company there are flows of goods between the UK and another EU Member State (not necessarily Germany)
I am a freight forwarder or transport goods to or through Great Britain
We work together with British auditors
We regularly send employees to Great Britain
We are planning or making investments in Great Britain
We use markings (e.g. CE) from Great Britain
Then you are affected by Brexit and should look into the issue further. We have summarized some information on customs and foreign trade for you. The free checklist can be used to provide a wide range of assistance "Are you ready for Brexit" by the Chamber of Commerce and Industry, which covers 18 issues that you should consider and strategically assess for yourself.
We have compiled an informative Brexit Whitepaper for you. Learn in our Whitepaper
Customs clearance for import and export
Prohibitions and restrictions
Origin of goods and preferences
Ireland question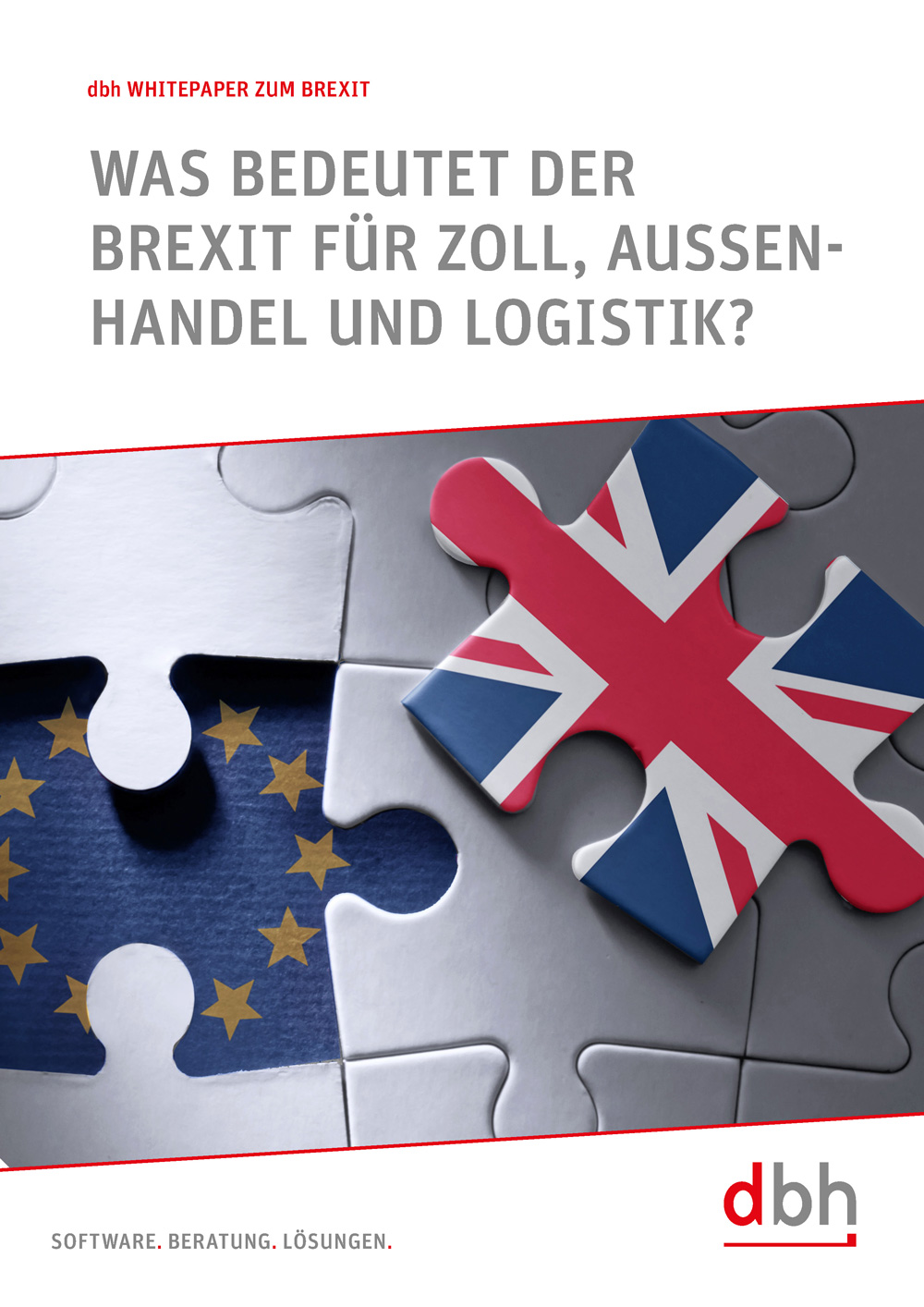 dbh solutions for a smooth Brexit
Brexite scenarios for the period after the transitional agreement from 01.01.2021
We are currently in a transition phase in which, despite the departure of the British on 31.01.2020, nothing will change for companies for the time being thanks to exit agreements. The exit agreement means that the UK will continue to comply with all EU rules during the transition period. UK remains part of the Customs Union and the Single Market. The UK remains bound by the EU free trade agreements and the European Court of Justice also has jurisdiction. This means for industry and trade, freight forwarders and customs agencies that the time can be used to prepare for the final brexit.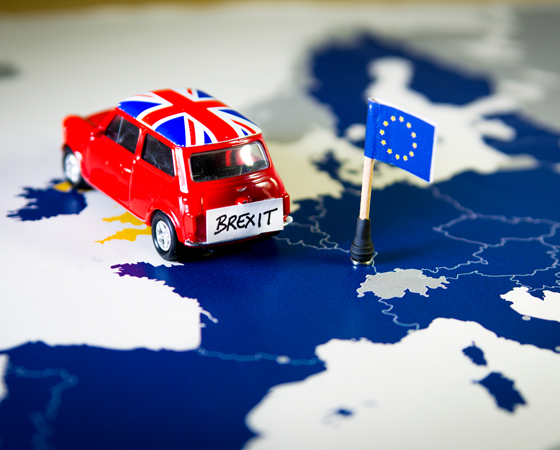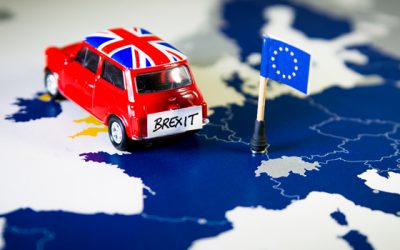 No official ATLAS Participant Information >/g> is yet available from the customs administration for the adaptations of the country codes in customs declarations for Great Britain, Northern Ireland and British Special Areas . The Federal Statistical Office has...
Sie nutzen eines unserer Produkte und benötigen Unterstützung? Unser Support-Team berät Sie gerne.