Brexit is a reality
The United Kingdom finally completed its withdrawal from the EU on 01.01.2021. This means that the UK is no longer part of the EU single market and customs union, but a third country.
We explain who is affected by Brexit and what changes Brexit has brought on our topics page.
Elementary changes in all areas
Brexit has fundamentally changed the movement of goods between Europe and the UK. Companies from all industries had to adapt to this new situation. Whether retail, e-commerce, industry, pharmaceuticals, freight forwarding or agriculture – changes have occurred for all companies.
Because regardless of the Brexit agreement concluded on 29/12/2020:
As of 01 January 2021, new customs regulations apply to trade with the United Kingdom. A European EORI number is mandatory for imports and exports. Export and import bans on chemical products, waste and dual-use goods now also apply to the UK.
The trade agreement between the EU and the UK prevents tariffs from being levied on goods with preferential EU or UK origin. However, this only applies if the preferential origin can also be proven. If no origin can be proved or if the goods originate from other countries, customs duties are payable despite the agreement.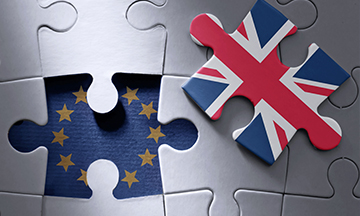 On our info page you will find the most important points from the trade and cooperation agreement between the EU and the United Kingdom.
Are you affected by the brexite?
Do you meet one or more of the following criteria?
We supply goods or provide services to the United Kingdom

We receive goods or services from Great Britain

We have UK materials or products in our supply chain

We have existing contracts with British contract partners
In my company there are flows of goods between the UK and another EU Member State (not necessarily Germany)
I am a freight forwarder or transport goods to or through Great Britain
We work together with British auditors
We regularly send employees to Great Britain
We are planning or making investments in Great Britain
We use markings (e.g. CE) from Great Britain
Then you are affected by Brexit and should look into the issue further. We have summarized some information on customs and foreign trade for you. The free checklist can be used to provide a wide range of assistance "Are you ready for Brexit" by the Chamber of Commerce and Industry, which covers 18 issues that you should consider and strategically assess for yourself.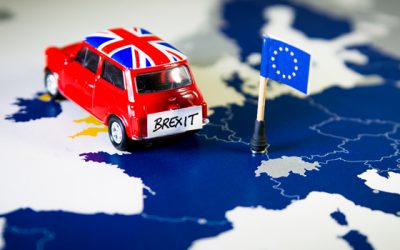 No official ATLAS Participant Information >/g> is yet available from the customs administration for the adaptations of the country codes in customs declarations for Great Britain, Northern Ireland and British Special Areas . The Federal Statistical Office has...
We have compiled an informative Brexit Whitepaper for you. Learn in our Whitepaper
Customs clearance for import and export
Prohibitions and restrictions
Origin of goods and preferences
Ireland question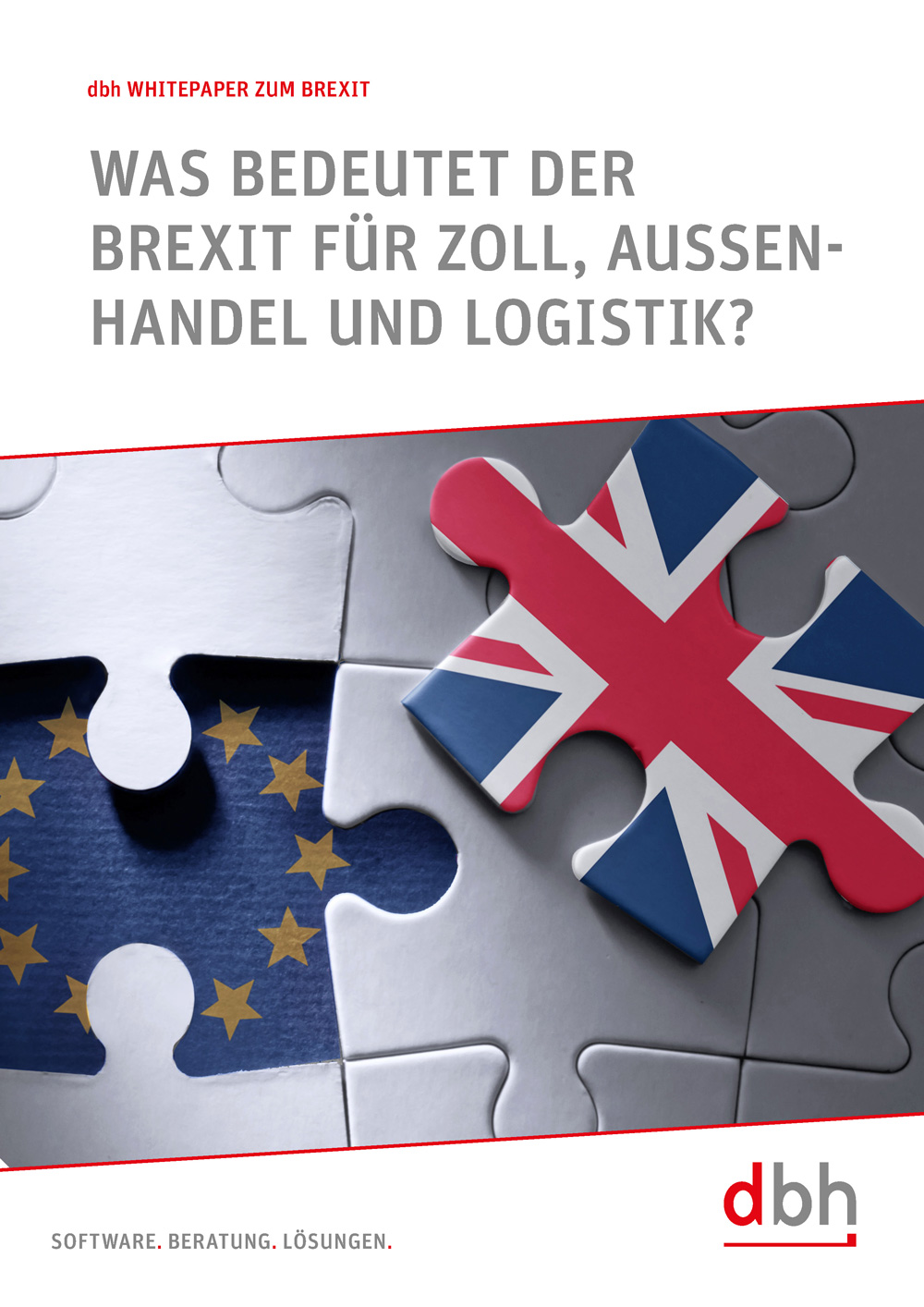 dbh solutions for a smooth Brexit
Your contact to our sales department
Your contact to the dbh sales department
+49 421 30902-700 or sales@dbh.de
Do you use one of our products and need support? Our support team will be happy to advise you.