Fiduz Sea Freight
With Fiduz from dbh, transport management has never been so simple, transparent and fast. Especially for sea freight forwarders, Fiduz contains the sea freight module, which in turn is divided into different areas and covers all aspects of sea freight handling.
All functions for sea freight handling in one software
In the convenient master data administration of Fiduz, your sea freight tariffs as well as data for credit limit monitoring can be defined.
When an order is created, an automatic check is carried out in the background; the same applies to the sanctions list check that can be integrated.
In addition, the List&Label function makes it easy and quick to design and/or customize forms yourself.
Modern GUI
Fiduz offers a modern look and feel with up-to-date operating concepts that everyone understands immediately.
Data transparency
Through a central database for all modules within Fiduz, we create data transparency.
Efficiency
With individualized masks, forms, workflows and automation you create a time advantage.
Security
Fiduz is hosted as a cloud-based application in dbh's data center located in Germany.
Benefits of sea freight handling
Order and document management
Takeover function of master data
Copy function for fast data collection
Individual form and template design
Connection to INTTRA
Plausibility checks
Workflow definition
Customers who trust in dbh
Flexible GUI for more transparency and efficiency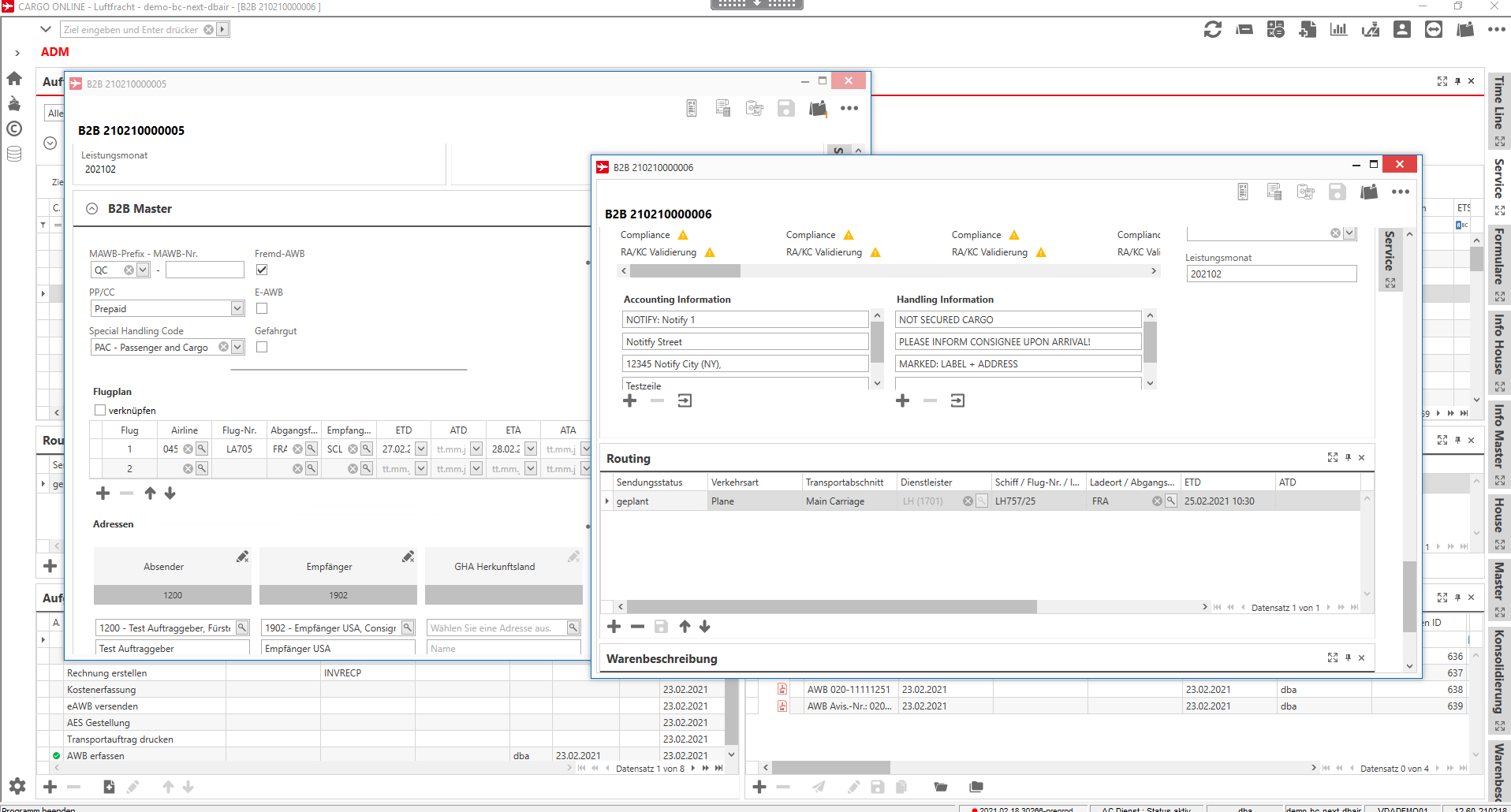 Nothing is more annoying than a field in the form that you never need. No problem: With Fiduz you can compile your forms and views individually yourself. Either by drag&drop or via our field editor.
To make your work even easier, Fiduz works with task lists and workflows. Tasks and processes can be individually adapted to customers, target destinations or product groups. So that nothing is forgotten in the transport process. Increase supply chain stability.
Interfaces to port systems and shipping companies
With our software for sea freight handling, we want to make your work as easy as possible. That is why Fiduz Seefracht has interfaces with port systems and shipping companies.
Interface to BHT, WHT, ZAPP, Portbase and APCS
The Fiduz Sea Freight module has interfaces to the German port systems in Bremen/Bremerhaven, Wilhelmshaven and Hamburg, which can be used for port orders and container/customs status queries, for example. Internationally, there are connections to the Dutch ports of Rotterdam and Amsterdam, as well as the Belgian ports of Antwerp and Zeebrugge. In addition, the ship lists for Bremen/ Bremerhaven and Hamburg as well as the electronic dispatch of B/L instructions are available.
Interface to INTTRA
The new INTTRA module in Fiduz simplifies communication with shipowners in sea freight handling for you. It offers you the possibility to place your ship bookings with 94% of all ship owners worldwide directly from Fiduz and to receive feedback from the ship owners directly in Fiduz.
Thanks to the integration in Fiduz, the data is imported directly into the largest shipping company platform and no longer has to be entered twice. This not only saves time, but also costs.
Orders, costs and billing always in view
The sea freight module supports sea freight forwarding in all tasks of sea freight handling. From B/L recording to cost recording and billing.
Management of sea freight orders
The automatic order entry supports the user with many useful functions. Time savings and effort minimization are in the foreground. For example, orders and sublines can be copied. Creating order templates creates recurring orders quickly and easily. In addition, the data from recorded quotes can be transferred directly to orders and invoicing.
B/L capture? No prob! In addition, you can easily import shipment details, such as packing lists. Individual shipment items incl. Weights etc. are available automatically and without typing in the order.
Efficient billing of sea freight
As in the order area, you can design your own templates here, for example, for specific items for standard transactions. In order to operate efficiently, the module is equipped with interfaces to financial accounting systems, such as DATEV.
Integrated cost recording
In this area is the forwarding book with recording of the calculation costs or income including provisions and real costs. This way you can quickly see the profit per shipment.
Recommended by DATEV
As a certified DATEV software partner, dbh offers with Fiduz a solution that is optimally linked to DATEV programs and complements them in a meaningful way.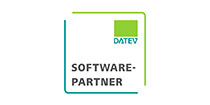 Your contact to our sales department
Your contact to the dbh sales team
+49 421 30902-700 or sales@dbh.de
Do you use one of our products and need support? Our support team will be happy to advise you.